In case you don't already know, both PunyPNG and Smush.it are lossless image compression services.
From my experience, PunyPNG produces better results than Smush.it does.
The sprite image for this blog yields 160kb when it was created. Smush.it reduced the size by 30%, PunyPNG reduced the size by 50%.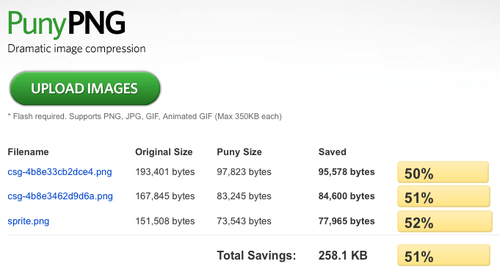 The PunyPNG API is going to be extremely useful when it is out of beta.
Enjoy what you are reading? Sign up for a better experience on Persumi.