After four days of sketching, designing and cutting up HTML/CSS, the new design (as you are seeing now) is finally live!
The new design is structurally similar to the old design, but with a fresh header and better use of space.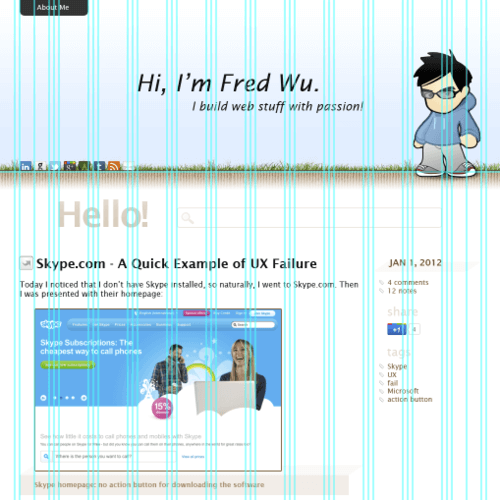 A new year warrants a fresh start. Apart from the redesign, I have also started heading up the development effort at SitePoint - dozens of interesting and challenging projects ahead!

2012 will be an awesome year! :)
Enjoy what you are reading? Sign up for a better experience on Persumi.