After spending the weekend coming up with the design, one night of chopping and slicing and half a night of Tumblr themeing, I have finally done it!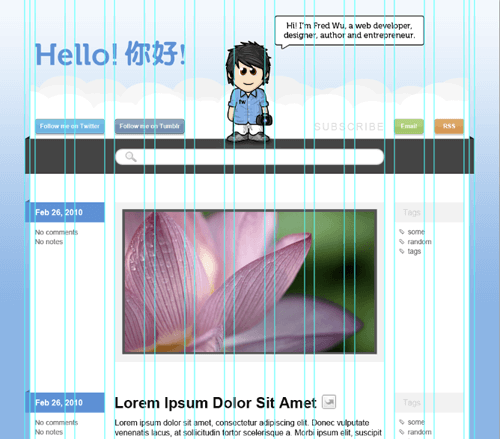 Thanks to 960.gs and the Variable Grid System, they made making layout so easy!
The theme is tested in all major browsers, except IE6. Let me know what you think! :-)
Enjoy what you are reading? Sign up for a better experience on Persumi.